I love pink. Not a disputed fact. Never has been, never will be. Just one look into my apartment and a quick scan will yield:
a pink stand mixer
a pink Nalgene bottle
a giant pink calculator
pink shower curtains
pink wine bottles
a pink umbrella...the list goes on!
So, when I had to decide on a shoe to wear at the wedding, why wouldn't I choose pink? I honestly have wanted to wear pink shoes at my wedding since I knew I loved the color pink! But finding the right pair has proven to be quite the task. First, we started with the ever classy Paris Hilton.

Unfortunately, they were a bit too tall for my liking and not quite the right shade of pink. Not a total loss though - I did get to wear them to a wedding a couple months ago! Just not my own... :)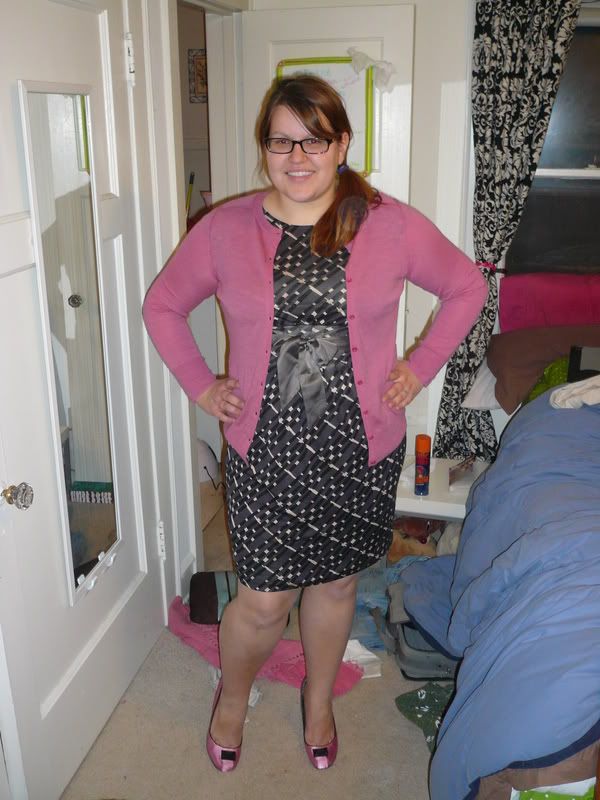 Onto option #2 - the forever cheaptastic Forever 21. Loved these shoes the moment I saw them!
However, the vamp is a little too high for my liking, the peeptoe is too wide, and the pleated detail looked, well, cheap. I actually have a couple of pink ribbons in this color (coincidentally, they came from the Paris Hilton shoe box!) that I may use in place of the pleated detail - I just have to buy some matching thread to finish off the ends of the ribbon.
However!! There is a third option! :) These fabulous little babies from Wet Seal.
Pink: check! Peeptoe: check! Bow: check! The lace detail will look really pretty with my dress because they both have sort of a vintage feel to them.
So, now my plan is to fix up the Forever 21 heels and purchase the Wet Seal heels so that I can wear one pair for the wedding and the other for the rehearsal dinner. A girl can never have too many pink shoes!
Ciao!